What Is Mexican Mint?
The Scientific name of Mexican mint is Coleus amboinicus.
The origin o f Mexican mint is still unknown but it may be native to Africa or India.
Mexican mint is a semi-succulent perennial plant and a member of the mint family Lamiaceae.
It is mainly used as a spice and an ornamental plant. It is commonly known as Indian borage or Cuban oregano. Some other common names for this plant are- Country borage, French thyme, Indian mint, Soup mint, Spanish thyme.
The spice of the Mexican mint is used mainly as a substitute for oregano. It masks the strong odors and flavors of meat, fish, etc. It is also used as an essential oil.
Common Names of Mexican Mint in Different Regions
India
USA
South Africa
Puerto Rico
Indian borage,
Pashan bhedi, Patharchur,
Murikooti, Muriyan pacha, Karpooravalli
Mexican mint, Spanish thyme,
Country borage,
Indian borage, French thyme, Indian mint
French thyme, Indian mint,
Sup mint
Cuban orégano, Puerto Rican orégano brujo
Common Names of Mexican Mint in India
In Hindi: Ajwain/Patharchur
In Kannada: Doddapatre/Sambarballi
In Tamil: Karpuravalli
In Marathi: Ova paan
In Malayalam: Panikoorka
How to Grow Mexican mint?
Care: It needs moderately fertile, well-drained soil for growth. It can be grown indoors in full light and shade.
Propagation: For propagation of Mexican mint stem-tip cuttings can be taken and planted. If you plant seeds then sow them when they ripe at a temperature range of 66° to 75°F.
Nutritional Fact of Mexican Mint
| Components | Values |
| --- | --- |
| Water [g] | 93 |
| Energy [KJ] | 88 |
| Protein [g] | 1.8 |
| Total lipid (fat) [g] | 0.7 |
| Ash [g] | 1.44 |
| Carbohydrate [g] | 3.06 |
| Calcium [mg] | 93 |
| Iron [mg] | 3.3 |
| Magnesium [mg] | 52 |
| Phosphorus [mg] | 53 |
| Potassium [mg] | 470 |
| Sodium [mg] | 80 |
| Zinc [mg] | 0.2 |
| Copper [mg] | 0.13 |
| Manganese [mg] | 0.35 |
| Selenium [µg] | 0.9 |
| Vitamin C [mg] | 35 |
| Thiamin [mg] | 0.06 |
| Riboflavin [mg] | 0.15 |
| Niacin [mg] | 0.9 |
| Pantothenic acid [mg] | 0.04 |
| Vitamin B-6 [mg] | 0.08 |
| Fatty acids, total saturated [g] | 0.17 |
| Fatty acids, total monounsaturated [g] | 0.21 |
| Fatty acids, total polyunsaturated [g] | 0.11 |
Uses of Mexican Mint
Ayurveda has shown different ways of using Mexican mint as a herb. They have medicinal properties along with some health benefits like improving skin, detoxifying the body, relieving arthritis pain, stress relief, etc.
Eight Health Benefits of Mexican Mint:
Enhancing Diuresis
The Mexican mint is used as a good diuretic. It helps in eliminating toxins from the body by urination. It also keeps the kidney and lymphatic system in check by removing excess salts, fat, and water from the body.
Relieves Fever
Mexican mint or Indian borage is considered a sudorific (sweat-inducing) agent. It reduces fever and also eliminates toxins through the skin. It may be used to treat cholera and meningitis in Asia and South America.
Treats Irritable Bowel Syndrome
From ancient times Mexican mint is used to settle an upset stomach. It regulates digestion and soothes stomach inflammation relieving irritable bowel syndrome. Brewing tea from the leaves of Mexican mint helps in soothing the digestive system.
Relieves Stress and Anxiety
You can make herbal tea out of the Mexican mint leaves which reduces chronic stress. It reduces anxiety and induces relaxation of the mind, restful sleep. 
Oral Health Management
The Mexican mint has a strong smell and odor because it contains carvacrol. The presence of carvacrol makes it useful for maintaining oral health. Carvacrol is a phenol that acts as an antibacterial agent. You can make a DIY paste or add it to your mouth wash to clean your oral cavity. It keeps in check the bad odor caused by bacterial growth.
Haircare
It can reduce the growth of dandruff-causing fungus from the scalp. Add some coconut oil to the leaves of Mexican mint and heat it to prepare the oil. This oil can be applied to the scalp and then washed off using a shampoo. This can make your scalp dandruff-free and keeps it tidy. 
Natural Skincare
Mexican mint is used for reducing redness and swelling of the skin. It is effective for bug bites, psoriasis to eczema treatment. It has some anti-inflammatory properties. The oil extracted from Mexican mint might regenerate skin by stimulating skin cell activity. It contains gamma-linoleic acid which treats skin allergies, dermatitis, inflammation, and irritation. 
Reduces Arthritis
Mexican mint can be useful for arthritis patients also.
Eight Medicinal Uses of Mexican Mint
Cures Respiratory Issues
You can use the leaves of Mexican mint to make tea or you can chew the leaves directly. People suffering from cold, sore throat, congestion, stuffy nose, or painful sinuses can use this as a natural home remedy.
The Mexican mint leaves contain bronchodilator property which eliminates mucus and phlegm from the respiratory tract and keeps the sinuses clear. Bacteria and some other pathogens are prevented from lodging in the tracts by consuming the leaves of Mexican mint leaves. This antibacterial and anti-pathogenic property ultimately leads to boost immunity.
Growth and Development
It contains essential minerals and vitamins needed for the growth and development of your body. It acts as a natural immunity booster.
Cures Digestive Disorders
Mexican mint or Indian Borage is a popular carminative in Africa and India for treating dyspepsia. From very old age, Mexican mint is considered as the treatment for Dyspepsia or indigestion. The leaves of Mexican mint can be crushed and the juice prepared is used to keep the gut clean. It kills the infection-causing microbes and helps in the growth of good gut microbial flora. It also prevents constipation.
Natural Remedy for Wound Healing
It prevents the risk of infections leading to wound healing. The leaf and roots are used for wound healing mainly. You can make a paste out of it and apply it to the wound which lowers the epithelialization (epithelial cells migrate up to the site of the wound and enhances healing)
Natural Remedy for Increasing Lactation
In Indonesia, people were using Mexican mint as an enhancer for increasing lactation. It was consumed as a traditional food over there in the form of soup and cuisines. It enhanced lactation after childbirth. It also contains nutritional factors like iron and carotene which help infants to gain weight naturally.
Cardiovascular Health Maintenance
According to some recent studies the Mexican mint helps in solving cardiovascular problems. It helps in controlling blood pressure and cholesterol levels.
Natural Remedy for Urinary Disorder
In India, it is used as a common remedy for treating kidney stones, vaginal discharge, and reducing infections.
Anti-Cancer Potential
Ongoing studies on Indian borage are showing its positive effects on breast cancer treatment. The herb contains antioxidants and omega-6 gamma-linoleic acid which helps in slowing down the spread of breast cancer. Some studies on this herb's effect on curing prostate cancer are also going on.
How to Use Mexican Mint?
You can make tea using the leaves of Mexican mint.   
You can directly chew the leaves which will help in curing sore throat, cough, and nasal congestion.
For kids above the age of 1year, you can give them Mexican mint in the form of kadha or concentrated water. You can add two mint leaves, a couple of tulsi leaves, a pinch of pepper, and ginger into a vessel containing half a cup of water. Boil the solution, cool it, strain it, and add honey according to preference. Give this to kids three times a day.
You can add the Mexican mint leaves to a pan, soften them, squeeze out the juice and add a little honey. This can be used as an alternative for children.
Side Effects of Mexican Mint
Everything should be taken in a proper amount be it medicine or food. The Mexican mint is useful in many different ways for the human body but the bristly leaves and stems can cause allergies in some people. Mainly people with sensitive skin might face allergic reactions. 
The Bottom Line
Mexican mint works as a wonder for treating cold, cough, constipation, and many more diseases. It has been used as a home remedy for ages. You can consume Mexican mint because it is safe and has a wide range of benefits for your body. It is easier to grow them in your backyard. Some allergic reactions can happen but the benefits are higher in comparison to the side effects. 
References: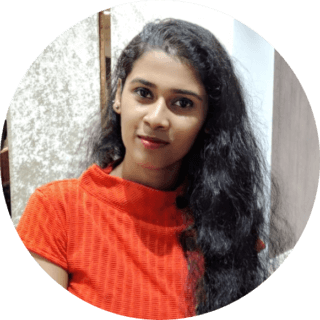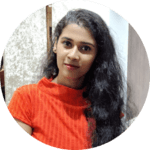 She is a research enthusiast, doing her master's degree in biotechnology. Associated with the research program and planning to opt for a doctoral program in nanobiotechnology in a reputed organization.